Two Screens for Every Bay Area Teacher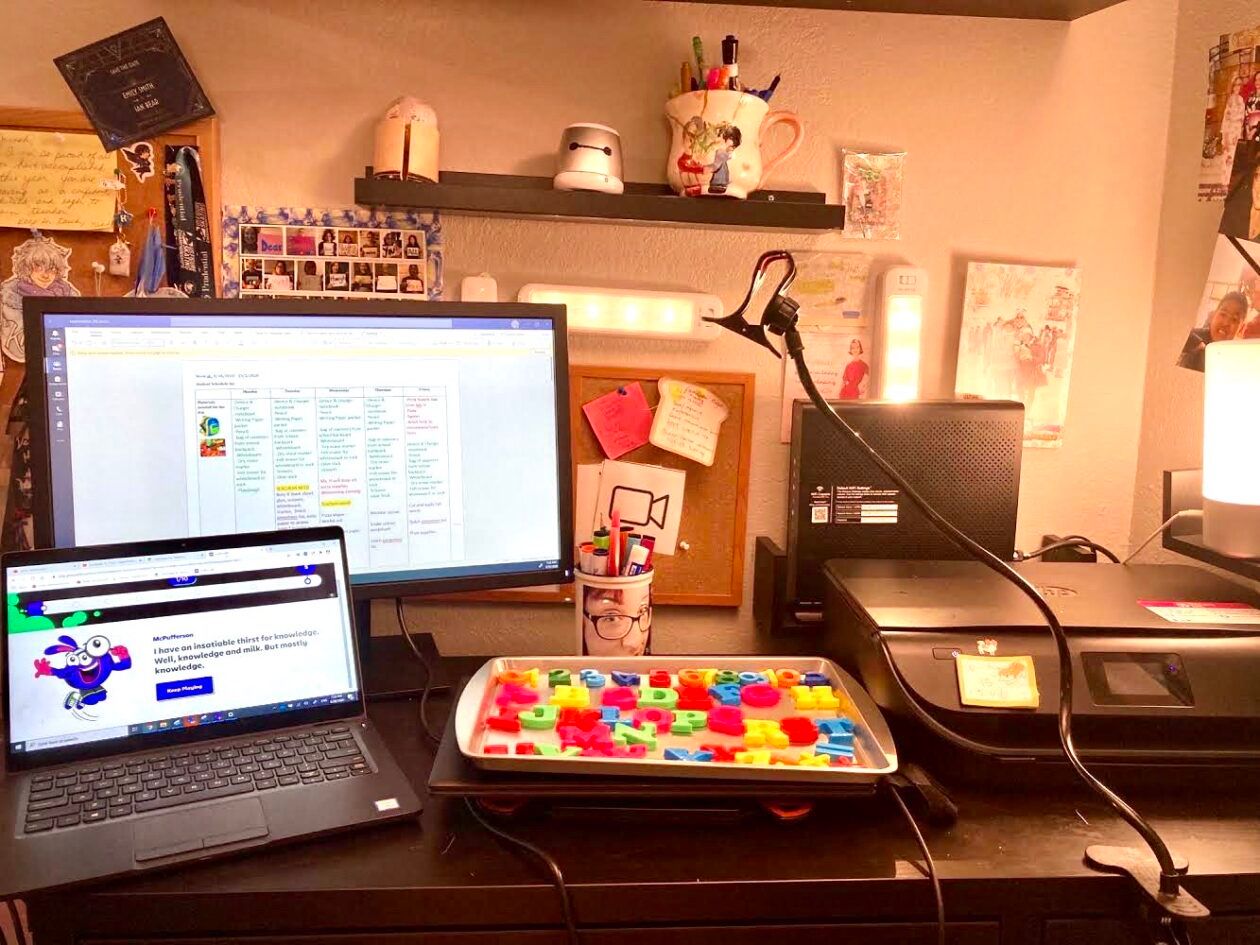 tl;dr Skip to How to Help.
I spoke about the difficulties at home for remote learning, but another side is the difficulty of remote teaching.  One issue is technology.  It may not be the most important issue, but it's one that I understand.  I've talked to a few teachers at my children's school about monitors and they agree, there are many scenarios where this would be helpful.
Two Screens for Teachers seeks to help as many teachers as they can.  My wife, Katie and I, are partnering with Two Screens for Teachers and hopefully you to see if we can take on the ambitious goal of getting extra monitors in the hands of the over 6,000 teachers in three of the largest school districts (San Francisco, Oakland and San Jose) in the Bay Area.  
To hit this ambitious goal, we'll need a little over $700,000.  This is ambitious, but it can benefit almost 120,000 students at some of the biggest school districts in the Bay Area.  These districts serve a large number of low-income students (40%-73% of students in these districts are getting free or reduced lunches).
The good news is the Bay Area is a great place for such an ambitious project.  Many companies IPO every year giving employees a lot more means for charitable giving.  Two Screens for Teachers works in partnership with Donor's Choose meaning this is easily tax-deductible.
Stretch Goals
The Bay Area is huge, and if we pass our stretch goals we can help fund other teachers in the area.  If we can get pledges over our goal, we will find a way to serve the teachers as well as we can.  The bay area has 8 other districts that are serving over 40% or more low-income students.  
What happens after Remote Learning
Remote learning in California is easing up.  But many districts will be offering hybrid instruction for some time.  So Zoom and Google Hangouts will continue to be a part of every teacher's toolkit while the pandemic is ongoing.
We don't know what the world will look like beyond Covid-19.  We do know that teachers work hard, and their work does not just stay at the school.  It comes home at nights and weekends.  These extra screens will still serve teachers after Covid 19.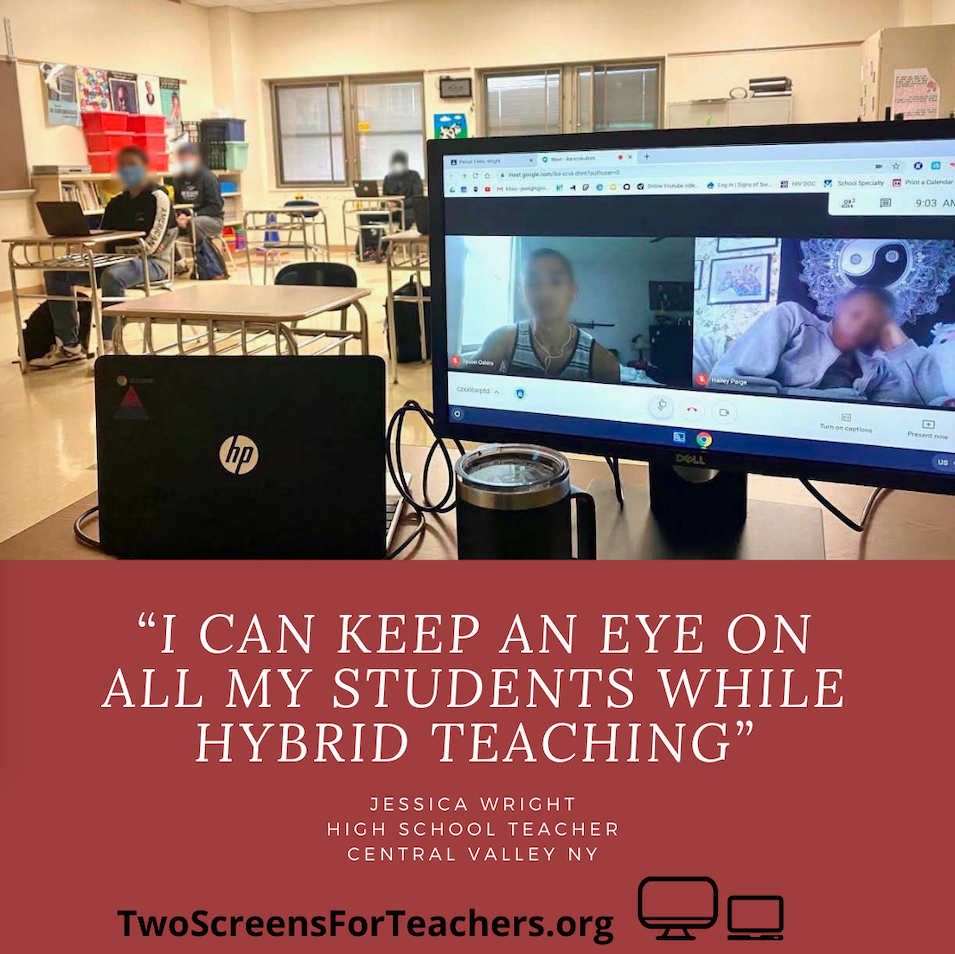 ---
How to Help
If you've got money to donate so Bay Area teachers can get second screens, please fill out this form.  Check back here, and I'll post updates.  When we hit our goals, I'll close the forms and send instructions on how to send funds to Two Screens for Teachers.  If you have questions email me 2screens@davedash.33mail.com.
Thank you so much!